Ronda is one of the most wonderful towns that we can find not only in the province of Malaga, but also nationwide. It has so much history and places that will fill you with emotions that you will always leave thinking of returning. Today we will talk about the essential places to see and things to do in a weekend in Ronda.
We will prepare this guide from Friday to Sunday advising you on the best way to enjoy these places, but you can always adapt it to your tastes or needs.
New Bridge of Ronda
It is the most essential since it is the emblematic monument of the city. Start by seeing it to better locate where it is and the beautiful gap that separates one area of the city from the other. As a fact, you should know that 42 years of work were necessary to finish the construction of this bridge.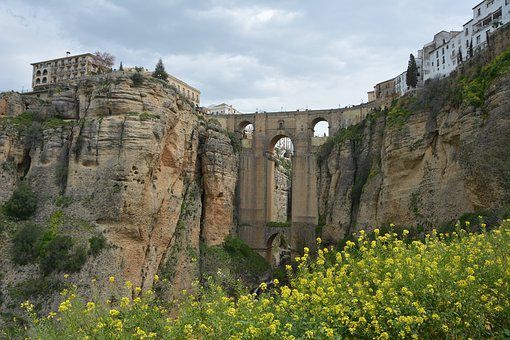 Path of Albacar, Ronda
It is a cumin that runs along the Tagus cornice and offers beautiful views of the New Bridge from a more unique perspective. The tour lasts about 30 minutes in which you will find viewpoints with views that will leave you breathless. This road ends at Puerta del Cristo, an industrial estate from the Islamic era.
We continue with the first day visiting another icon that refers to the historical past of the city.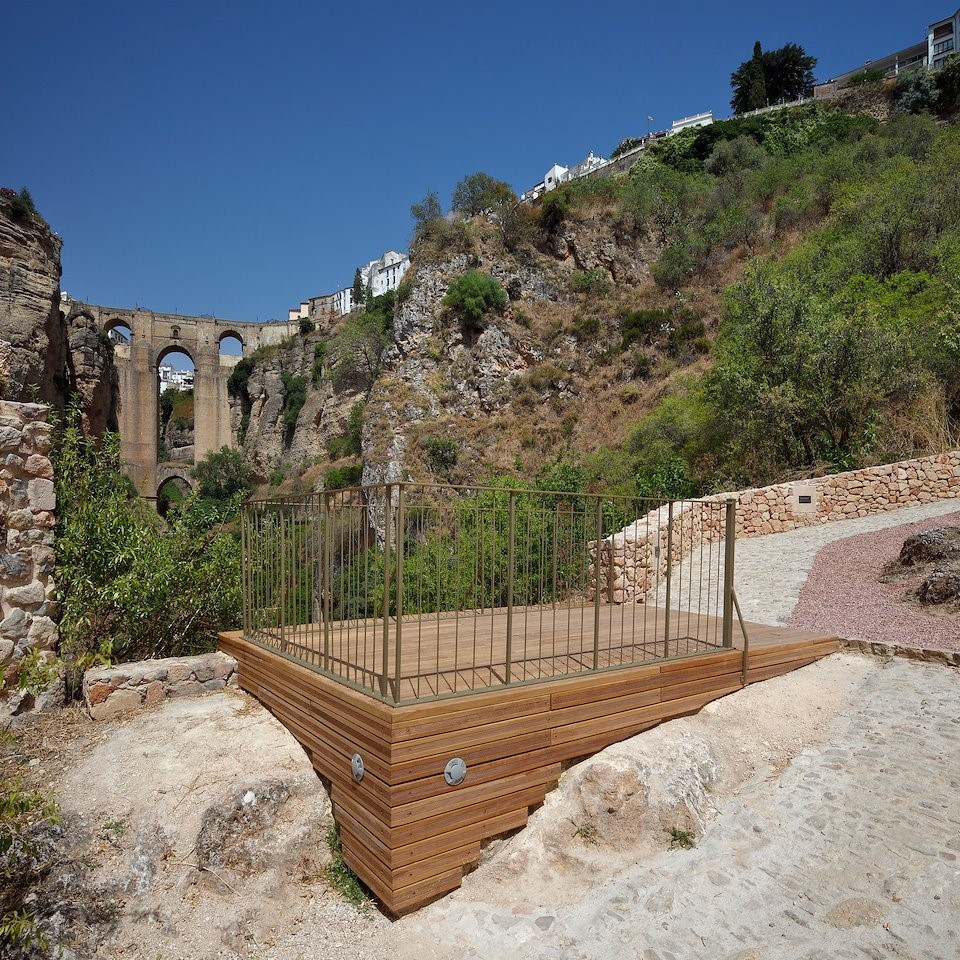 Arab baths in Ronda
It is one of the best preserved period baths in Spain and is a must-see. Its facilities are divided as in ancient Rome, into a cold, warm and hot room.
Price: General admission €3. Reduced price €2. The schedule may change throughout the year, so we advise you to consult it before making your trip to better organize the day.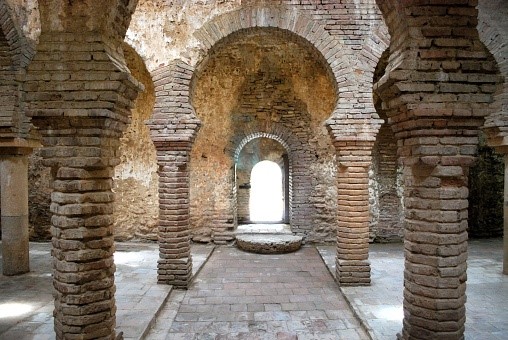 Plaza Duquesa de Percent in Ronda
It is a beautiful square where we can find two buildings from very different but very beautiful periods. The most outstanding is the Church of Santa María la Mayor, a very important site during the reconquest as it was built by the Catholic Monarchs on top of a mosque. On the other more modern side, you will find the Town Hall, also a very nice building.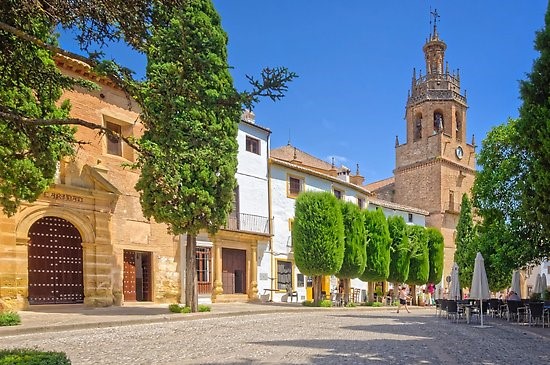 Second day in Ronda
On the morning of this second day we will recommend you to discover a place that is further away but that will be worth visiting for its historical richness.
Acinipo deposit
It is located just 20 km from Ronda and is a perfect place to learn about the origin of the city. This ancient city was created at the same time as Ronda, but it gradually lost importance until it disappeared. What are currently archaeological remains of its Phoenician and Roman period that are worth visiting.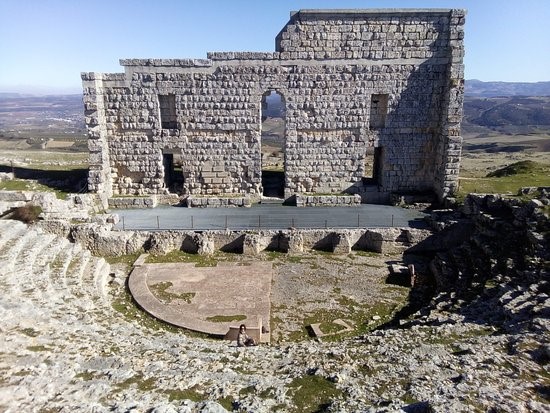 Apart from a wealth of buildings and monuments, Ronda also has many places to visit such as its museums. That afternoon you can use it to visit the ones that most attract your attention, next, we will see two of the most outstanding, but in "Museums to visit in one day in Ronda" you will find others that you should visit, as well as information about their prices and Schedule.
Municipal Museum of Ronda
It is a museum installed inside an old palace called "Palacio de Madragón ". This museum is differentiated into two historical stages; Mudejar style and Renaissance style.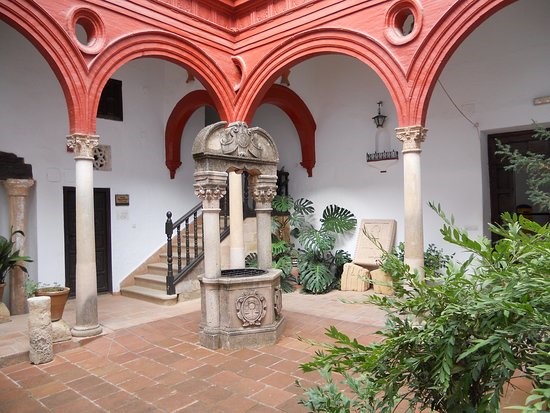 Hours: Autumn and Winter from Monday to Friday 10:00 a.m. to 6:00 p.m.Spring and summer from Monday to Friday from 10:00 a.m. to 7:00 p.m. and weekends and holidays from 10:00 a.m. to 3:00 p.m.Price: General admission €3. Retirees, students and groups €1.5.
Bandit Museum
Ronda has been noted historically for the presence of these characters who hid in the woods. For this reason, the only museum dedicated to bandits in Spain was created. In it you will be able to learn great stories, in addition to observing great relics such as weapons, costumes…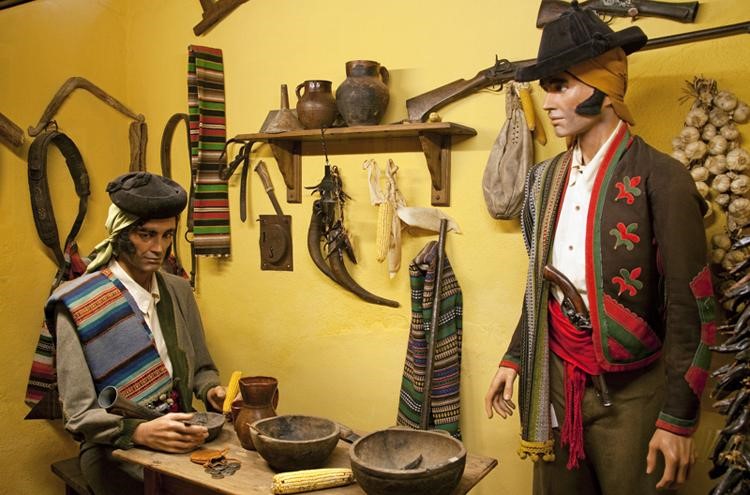 Hours: Autumn and Winter from 11:00 a.m. to 7:00 p.m. Spring and summer from 11:00 a.m. to 8:00 p.m.Price: General admission €3.75. Retirees, students, youth card , families or groups €2.
Third day
On this last day in Ronda, I would visit some of the most emblematic places to end the weekend in style watching a sunset in one of its wonderful places.
Bullring
It is one of the strengths of Ronda since, despite its age, it is one of the best preserved in Spain. If your strong point is not bullfighting, I recommend simply visiting it from the outside since we can find a beautiful statue of a whole. In this bullring is the Real Maestranza de Caballería de Ronda.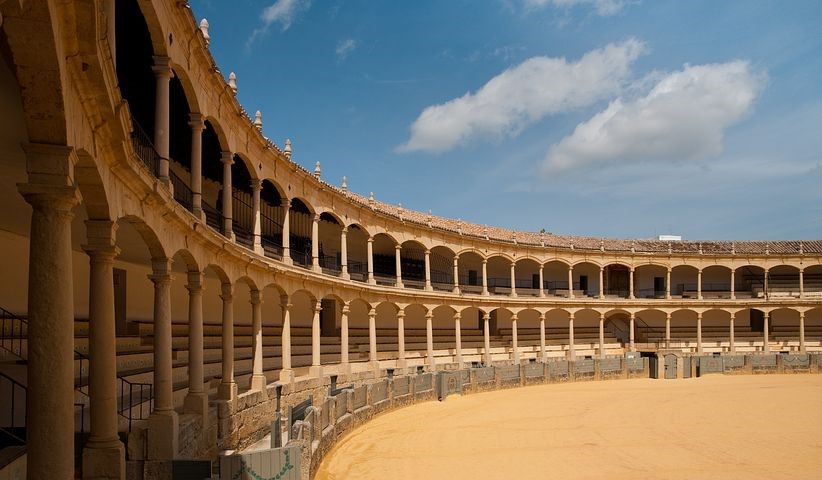 The general price of the visit is €8 open throughout the year. Hours are from 10:00 a.m. to 6:00 p.m. except in summer, when it lasts a little longer.
House of the Moorish King of Ronda
It is one of the essential visits. You will access the gardens of this old palace (since the house remains closed) from the 18th century through which you can access the banks of the Guadalevín by going down some long stairs. eye! The climb can cost more so don't forget your bottle of water.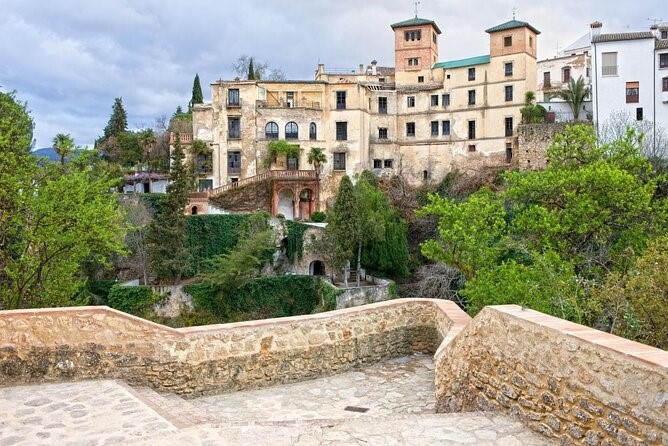 General admission is €4 and you should check the opening hours before going as they may vary depending on the time of year you visit.
Socorro Square, Ronda
If after so many steps you need to take a break and have something to eat, you can't go to a better place than Plaza del Socorro. It is a square in the middle of the town where there are many terraces and you can try the tapas and typical dishes of the area in a unique setting. In addition, you can visit the Iglesia del Socorro which is located in the same square.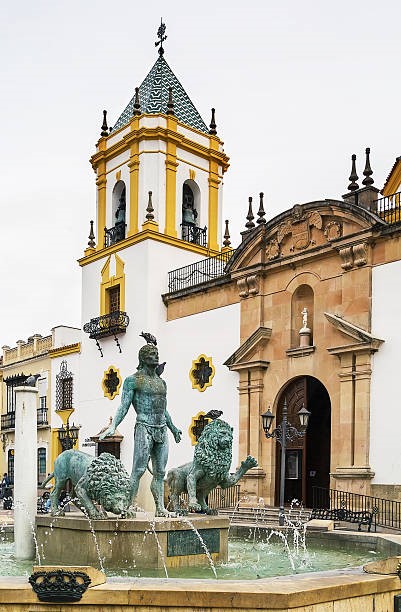 Convent of Santo Domingo, Ronda
This convent was ordered to be built by the Catholic Monarchs and was the seat of the Court of the Inquisition for many years. With the ticket you can visit the cloister area, which are the best preserved parts of the convent. At present, refurbishments have been carried out and there are rooms that can hold up to 200 people for various events or meetings.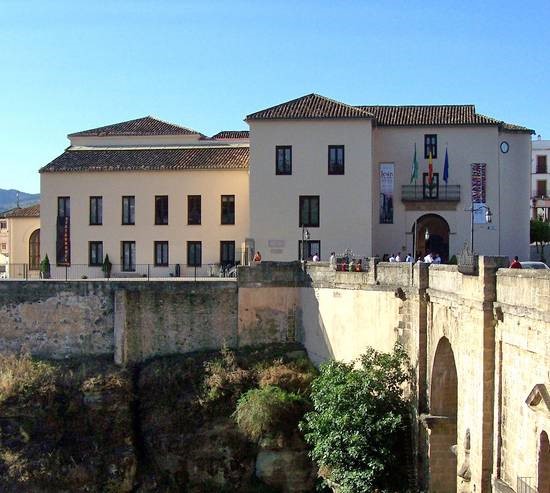 General admission costs only €1. Hours are Monday through Saturday from 11:00 a.m. to 2:00 p.m. and from 4:00 p.m. to 8:00 p.m. On Sundays it is only open from 10:00 to 14:00.
Viewpoint of the romantics of Ronda
To end this escape in Ronda, there is no better way than to take a walk along the Alameda del Tajo and end up watching a beautiful sunset at the Mirador de los Románticos.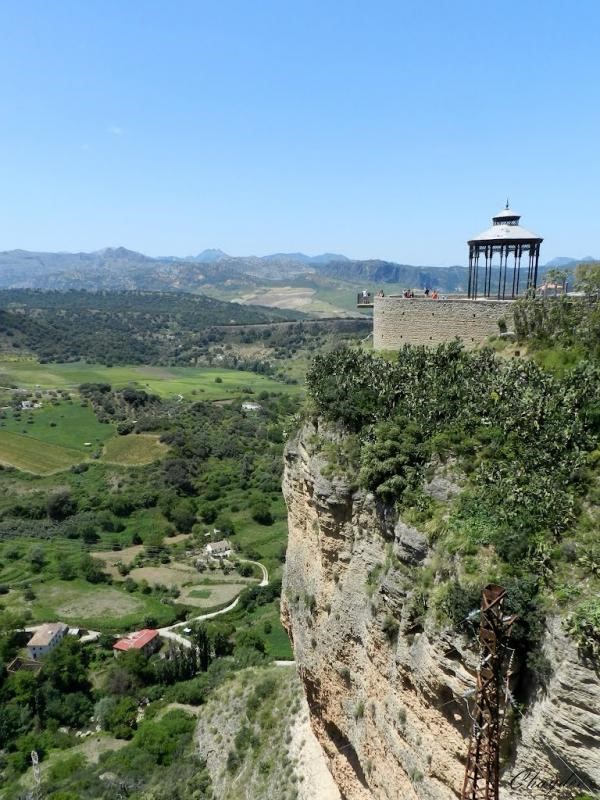 After visiting these beautiful places, you will leave so in love with the city that you will only want to return to enjoy it even more.
Remember to visit nearby towns if you have time as you will also be surprised.